MegaDialer is a cloud-based call center software designed to help businesses with preview or predictive dialing. With its interactive interface, users can view information about campaigns, track agents and perform real-time analytics.
MegaDialer can be also integrated with SMS and CRM systems, helping employees manage leads. Pricing is based on usage and technical support is provided via email and phone.
User Friendly Interface
A simple user interface that you can mould around your business.
Customisable Campaigns
A multitude of modules at your fingertips which will make processes so much easier.
Real-Time Analytics
See all processes and statistics of the Megadialer in real-time.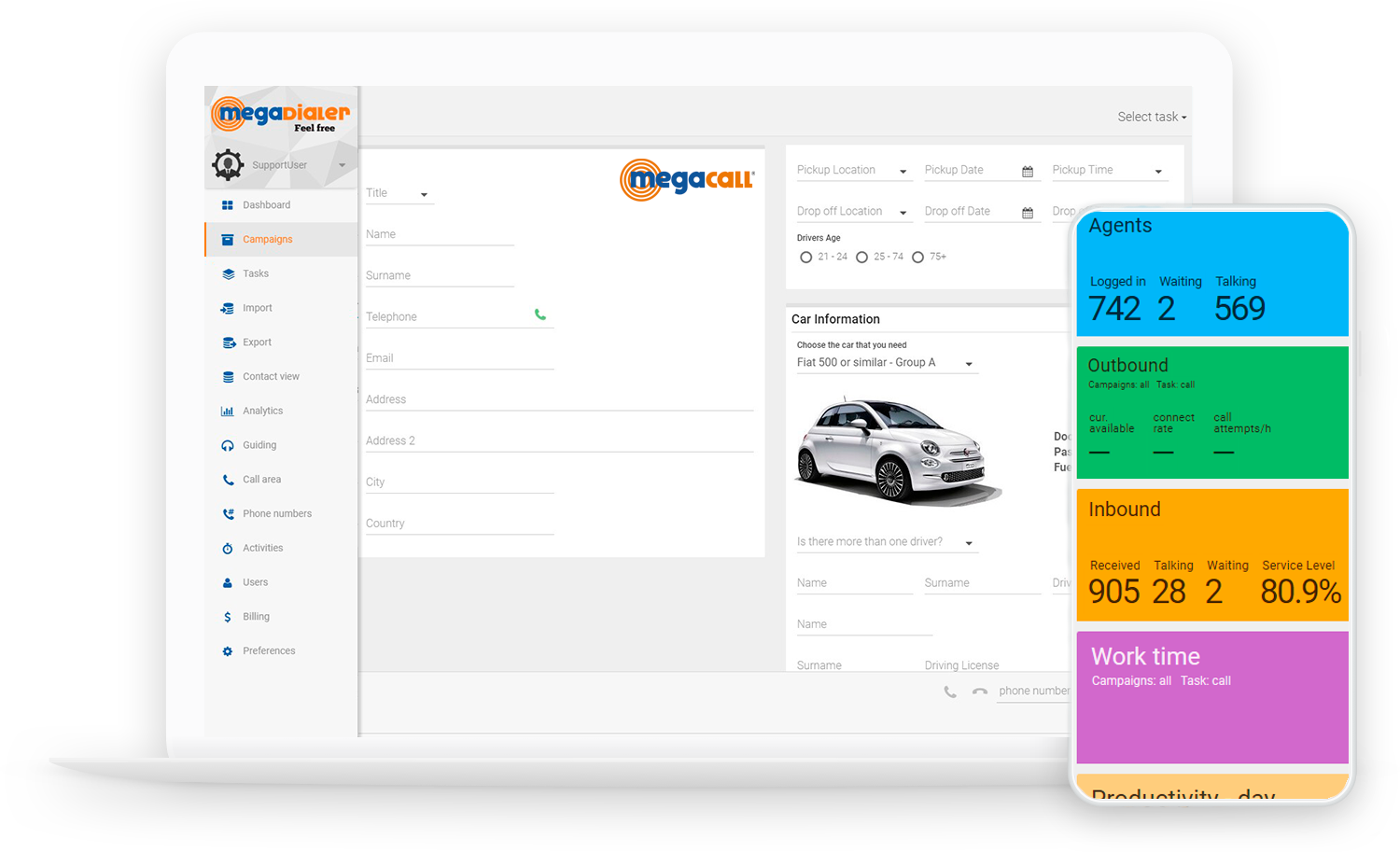 With Megadialer you can choose between various templates, all of which can be adapted to your business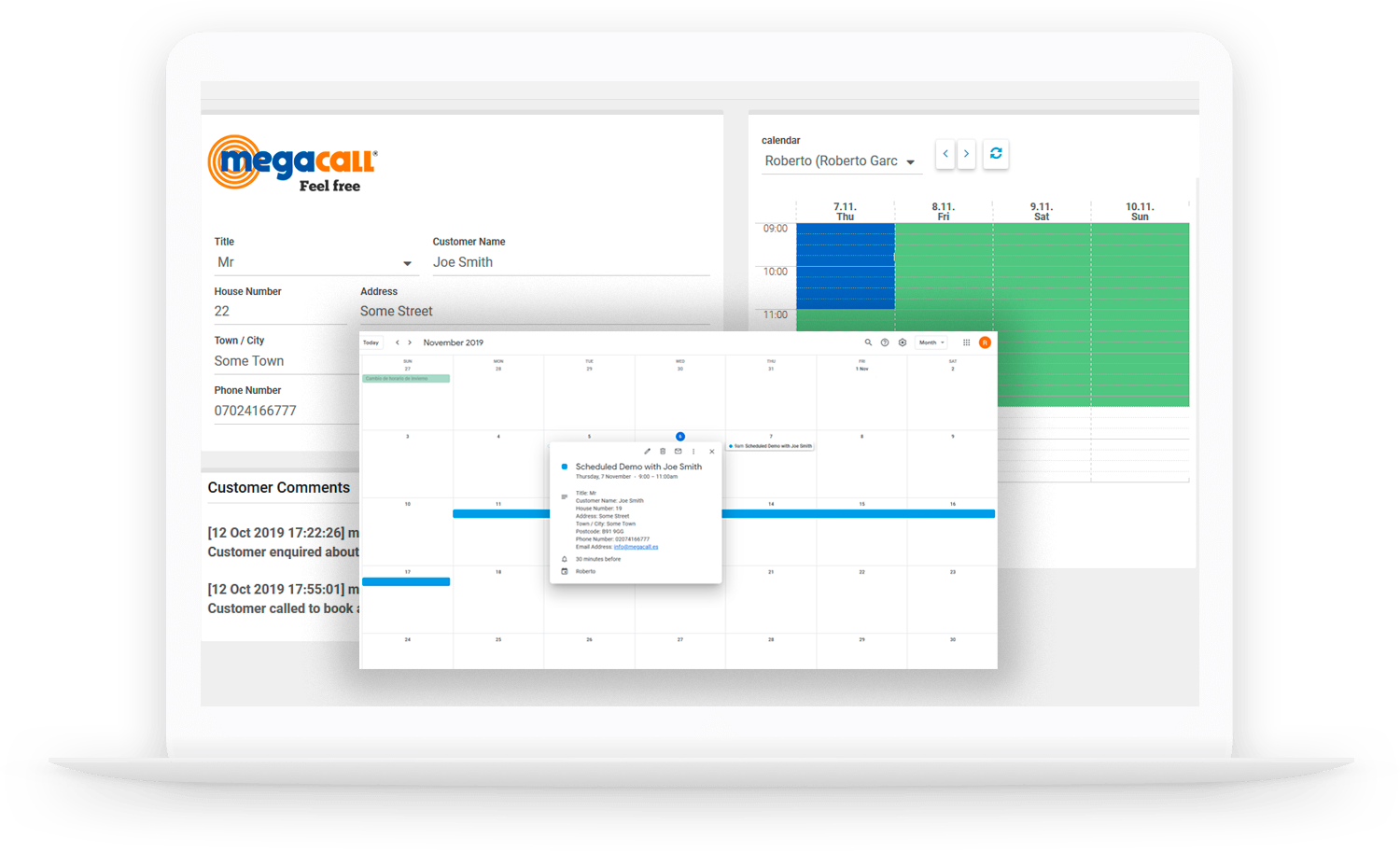 No Installation
You won´t need to worry about a thing. We will configure the service so that you can get started right away and without un-necessary headaches
No Cost per Agent
We wont charge you a set fee for each agent in your office. You just pay for the services you use, with as many agents as you like, forget about nasty surprises and extra charges
No Commitment
We don´t tie you in to any contracts (we don´t feel we need to) as we work hard to offer you the best service possible and are positive that our business relationship will be long-lasting



Call Layout after Completion
Automatic sending of Mails
Real-time Activity Panels
Different Levels of Administration
Simple Import and Export of Data
Integrated CRM - Manage your leads
Compatibility with external servers







We will give you personalized attention, we will answer your questions and we will make available to you the MEGADIALER as soon as possible!